I absolutely positively idolize Vashtie Kola!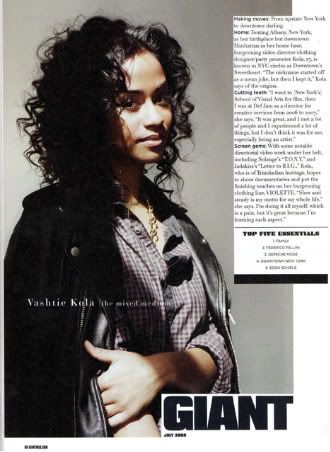 (Giant mag is one of my fave mags btw, the photography is ridiculous!)
I basically wanna be her. I first discovered her when my best friend informed me that she was dating Pharrell. This was like in '05 or '06. Ever since then, ive been hooked. She has incredible style, simple yet dazzling, she luvs Nike kiks, and she luvs good music. Shes like one of those people who makes everyone else look good, the behind the scenes type girl. She used to work for Def Jam records working on the company's image. But she quit that job, they couldnt handle her! Now shes a party promoter, fashion designer, and video producer. Shes everything I wanna be and more! And shes pretty too! I guess i def have a "girl crush" on Vashtie Kola. Here website was just relaunched today! heres the link ---> www.vashtie.com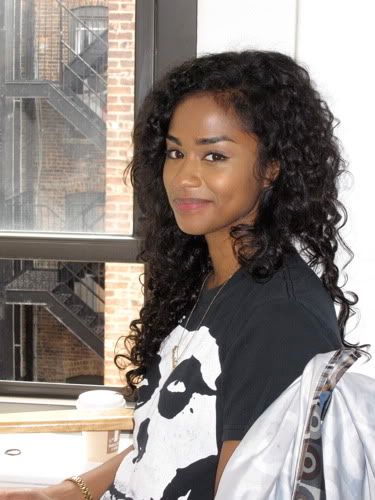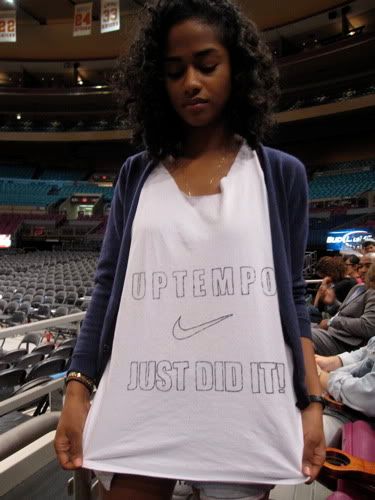 <--- the inspiration for my just do it shirt
Her 1992 party posters....oh how i wished i lived in NYC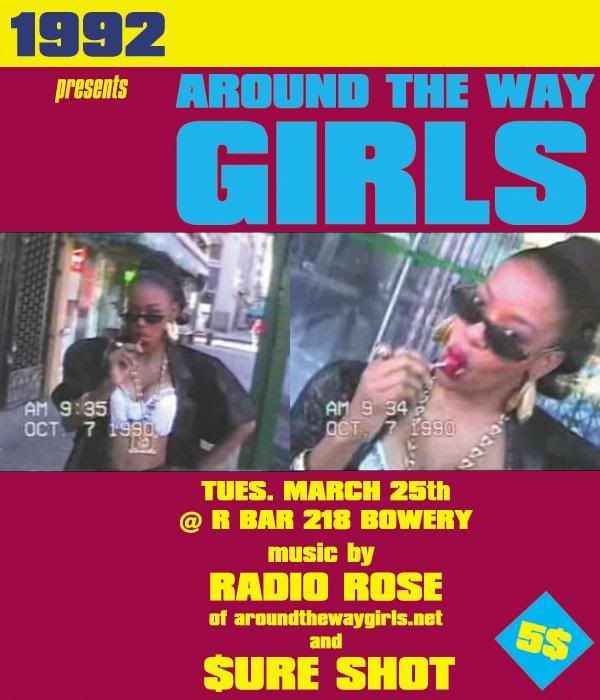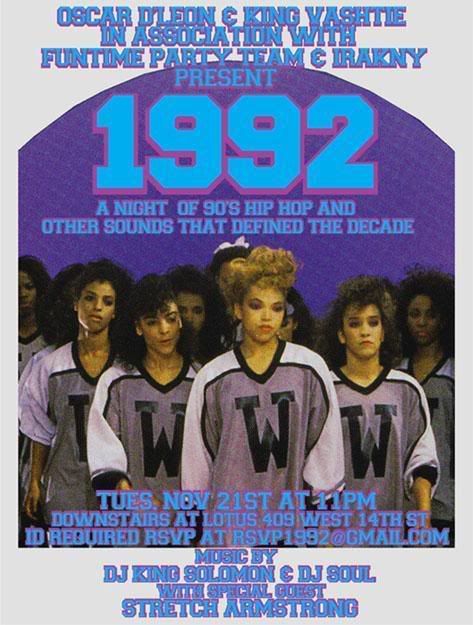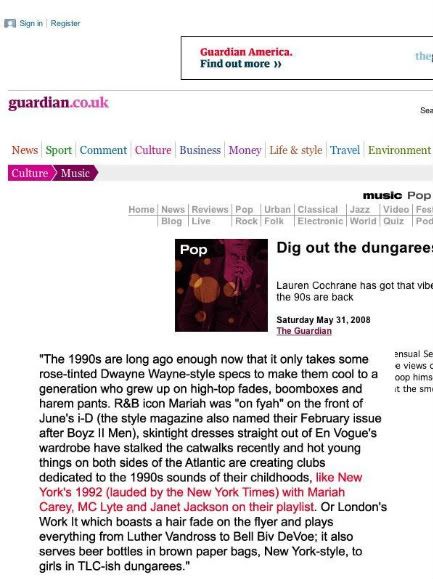 Here is the lookbook for her clothing line: Violette ---"so dope"
Violette Fall Winter 2008 Lookbook Shoot : ELYSE and MARYAM from va$htie on Vimeo.
and heres one of my fave videos tht she directed
alright i know, ive gushed enuff bout the chick, just go check out her sh*t, its pretty tyte.