"Ooooooh in a 90s kinda world, I'm glad I got my girls!"
Haha Oh Living Single,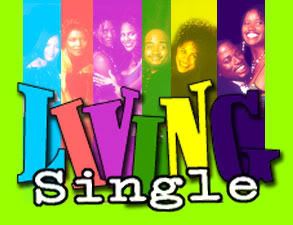 (if you have never seen it, Living Single is almost like the original Girlfriends lol).. one of my fave old shows...with one of my fave couples..Maxine Shaw and Kyle Barker. Their relationship was unconventional, yet poetic in a way...people who try so hard to hate each other..but cant stand being apart from each other. I was watching one of my fave episodes this morning, where Kyle is celebrating the big 3-0 and Max tries to help him celebrate it...hilarious. Who knows if a relationship like theirs is probable in the real world....are there couples actually like that? hmmm i wonder...I would hope so..maybe only women find that type of relationship attractive..I always ponder at how men see the world vs how women see it. One of my new fave indulgences is a blog titled
NakedWithSocksOn
. Its a relationship blog written from a man's point of view...a black man at that. LOL, its a black woman's dream...diving into the mind of a man..seeing how he sees the world. His posts are witty and insightful, and i have merely begun to read all his posts inspired by experiences from his everyday life! Let the exploring begin...lol...stay tuned..