Yesterday history was made and Usain Bolt became the fastest human being who has everrrrr lived!
He set the new 100 meter record which is now 9.58!!!!!!!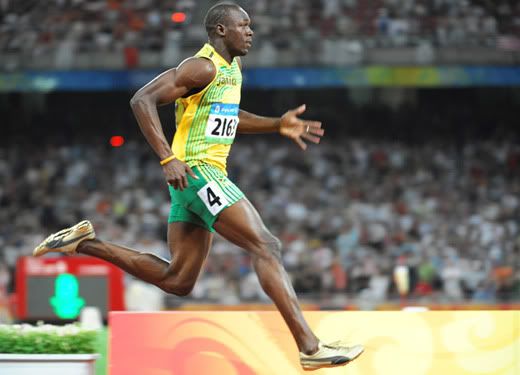 This may not seem like big news to some...but hey i run track..so its kind of exciting. I mean no one has run as fast of this guy....ever....in the history of life haha...this ish is just BANANASSSSSS!
Here is the video of the famous race.
Sidenote: Tyson Gay ran a fabulous race as well, representing the US beautifully.